Lead Designer 2019 - 2021
Services: Growth Design, Paid Social Design (Facebook, Pinterest, Google Display, and Gmail), Email Design
Background

Since 1911, Fratelli Carli has been producing exceptional Italian food for over a century and most well known for its high-quality olive oil. It is currently the second-largest olive oil producer in Italy.

We were tasked to expand Fratelli Carli's online store into the US market while maintaining profitable margins. Exceed growth goals across both acquisitions, such as acquiring new audiences with new channels, and retention, such as driving repeated purchases from past customers through the website instead of traditional offline channels.





Experimenting ways to tell the brand's story is the key to convert new prospects.
For new prospects who aren't familiar with Fratelli Carli, we focused on sharing the brand's history and story in our campaigns.

In order to find a story that would both communicate the brand's activation offers and connect to high-opportunity audiences, we rapidly experimented with brand messaging and creatives across all channels.
winner
lowest Cost-Per-Result / highest Click-Through-Rate
winner
lowest Cost-Per-Result / highest Click-Through-Rate
winner combinition!
For many creatives, I've went with the "Modern Approach." This bold, modern design approach is eye-catching and feels in line with what a lot of successful brands are putting out into the U.S. market.

Additionally, hand-drawn elements were often used to allude to the history behind FC while still feeling current and ownable.
Creating exciting new ways to tell the brand's rich history.
Modern Approach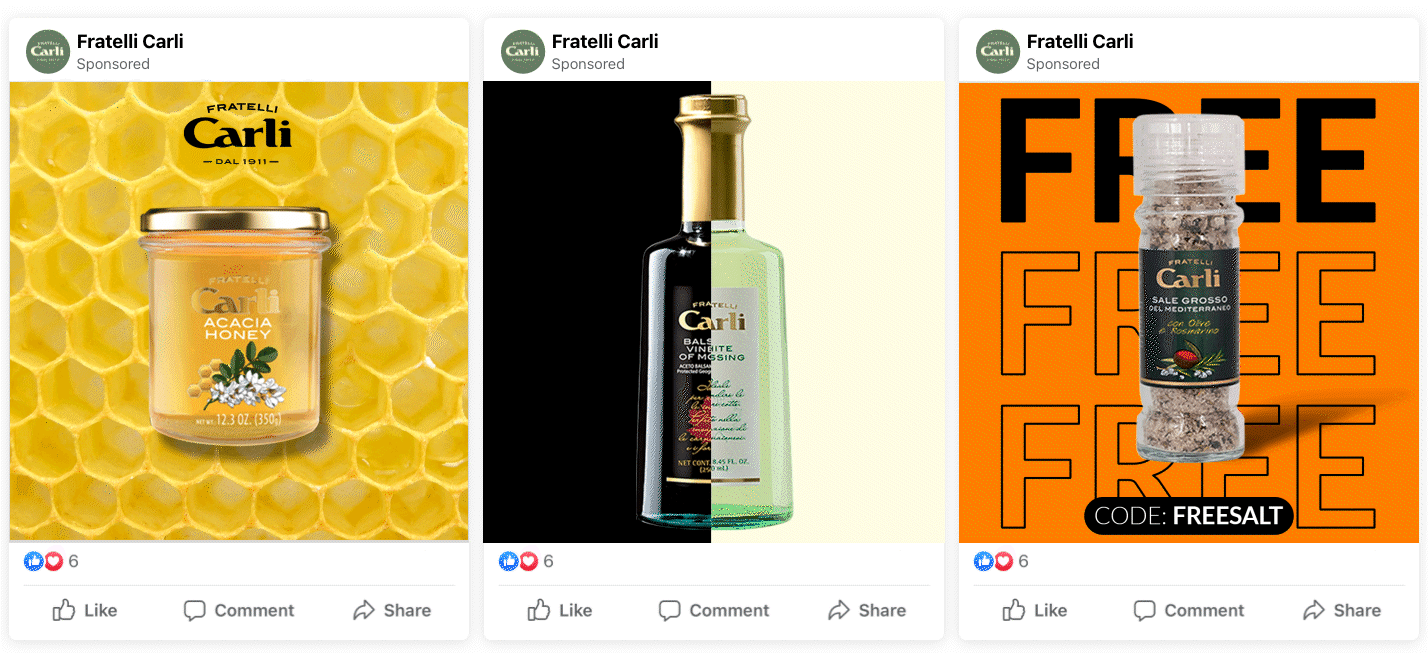 Hand-Drawn Approach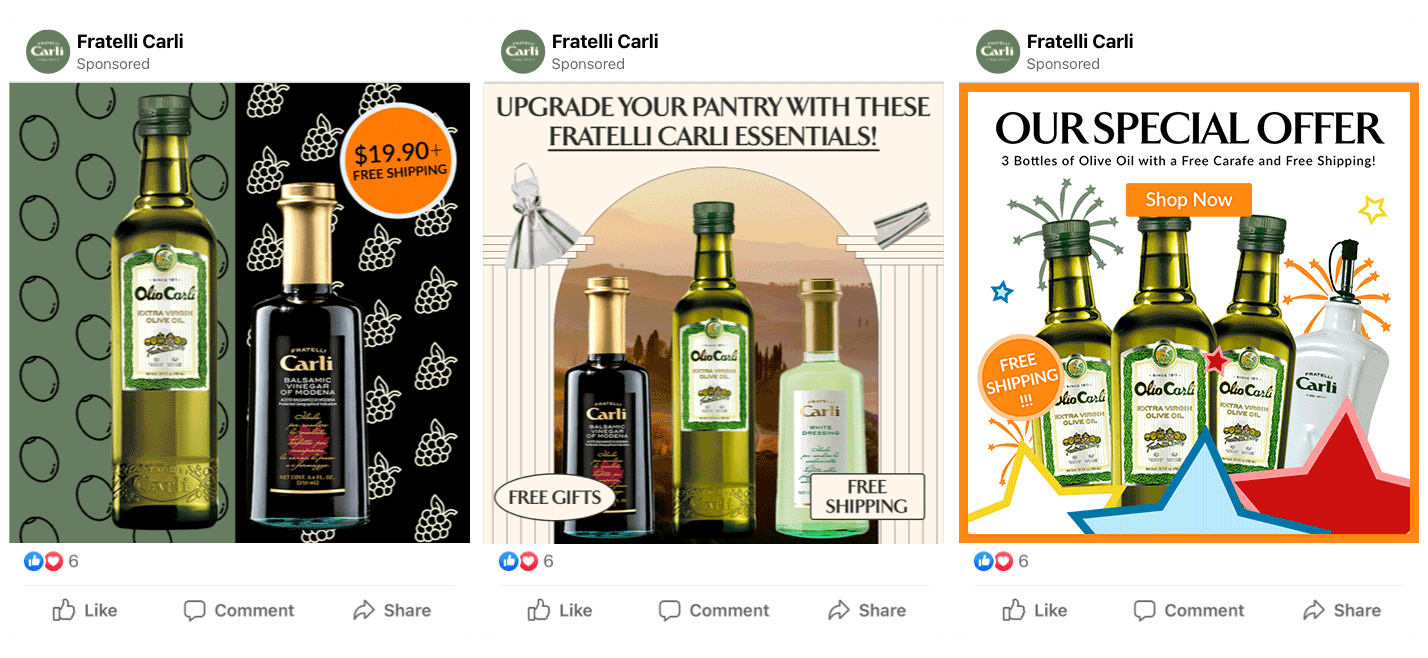 We leveraged beautiful email marketing to educate and win back repeating customers.
For customers who have purchased from the Fratelli Carli before, it's important to focus on driving repeated purchases through the email instead of traditional offline channels.

I designed personalized retention loops through different email journeys to increase the Life-Time-Value (LTV) of US customers.
welcome email
2 days after first order
email 1
10 days after welcome email [break down into categories]
email 2
14 days after email 1
welcome email
2 days after first order
email 1
10 days after welcome email [break down into categories]
email 2
14 days after email 1
selected email campaigns