Lead Designer 2019 - 2020
Services: Growth Design, Paid Social Design (Facebook, Google Display, and Gmail), UX UI Design
Background

Steer is a Tesla Car Subscription startup, offers drivers an alternative to buying or leasing. A Steer membership includes insurance, maintenance, roadside assistance, and the ability to swap between various models from brands like Tesla, Porsche, Audi, and more.

Using rapid full-funnel experimentation, we helped Steer achieve their six-figure MRR goal 2 months ahead of schedule. Beyond this, we were able to scale up an efficient growth marketing process and maintain a healthy LTV/CAC ratio during various stages of growth.





Running full-funnel experimentations across brand messaging, creatives variation, and audience targeting.
Just like owning or leasing a car, a Steer subscription is a capital intensive purchase. In addition, car subscriptions are a new category, so consumers require some education to fully understand the value and benefits.

We experimented with different messaging, value props, and creatives, to find the right combination for our users.

Facebook Ads
Full Website Redesign to Tackle User Pain Points 🎯.
One of our final projects for Steer was a full site redesign.

As with any big changes like this, we need to keep an eye out on performance and continue to iterate to increase conversion rate and signups.
My Role

As the sole designer on this project, I was in charge of all design decisions. I was tasked to research the old site, design the new site, and work with developers to make my vision come true.




Research

In order to fully understand what was needed, I started off by looking at the website heatmap. With this, I was able to see which CTAs were working and which weren't.


Scroll Map

From this data, we lose 50% of people after the pricing section


In addition, I was able to interview the two co-founders, Erica Tsypin and Sonya Harbaugh, to see what are some pain points they see when they're talking to potential users.



Final Product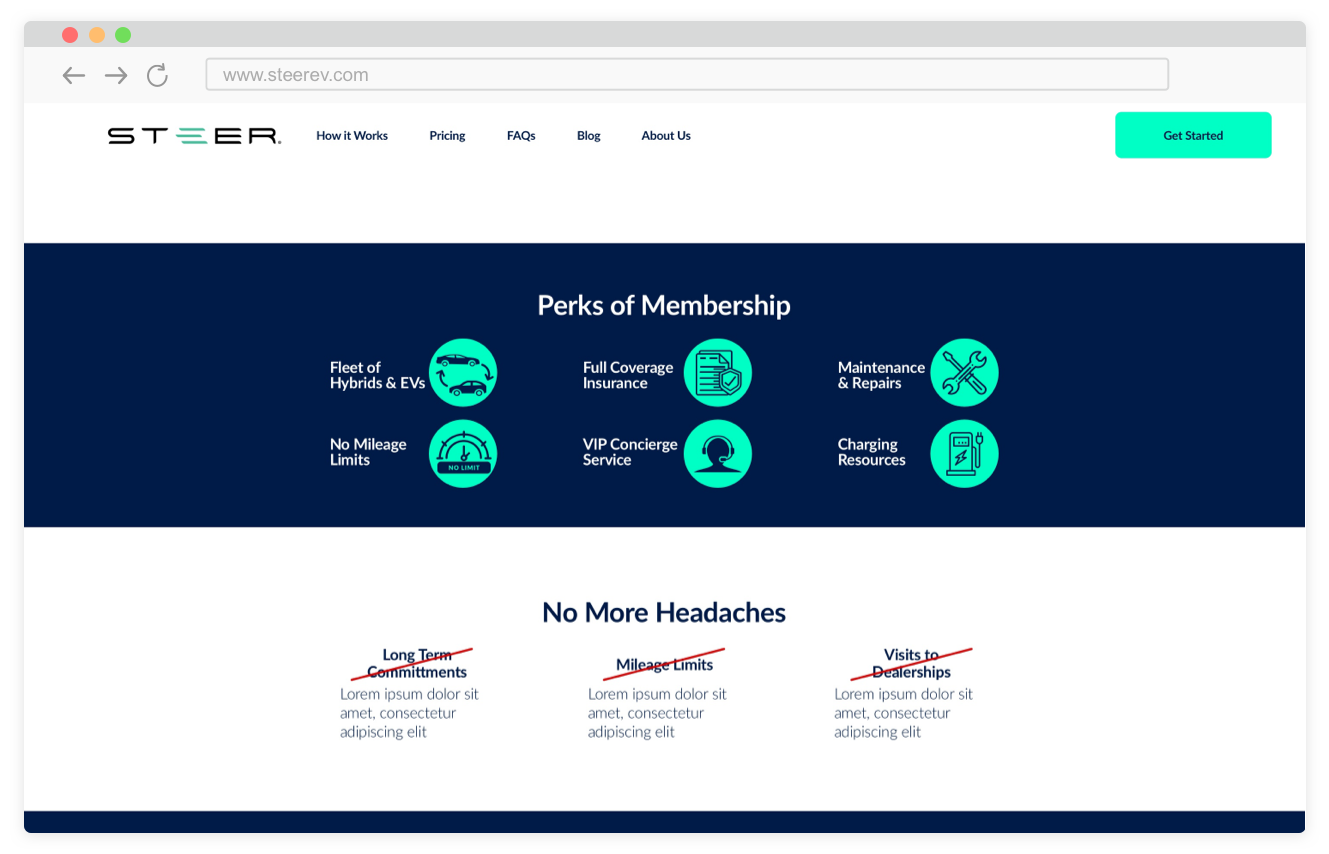 Desktop